We had a wonderful time at Granite Creek Community Church to watch a Live Nativity Scene. It was a great time of fellowship as we visited food vendors and also a petting zoo! This church has been doing this every year for the last 20 years and it's amazing all that went into it! Definitely a must see if you're in the area around Christmas time.
Bring Them In Event - November 14, 2021
Many folks were blessed and it was overall a wonderful day to be present in the Lord serving delicious Thanksgiving meals to our friends and neighbors. Also there were games like a rubber band shooting contest, a milking-a-cow contest, a cake walk, jumper, as well as pony rides and horse rides for the kids (young and old)! It was a labor of love and everyone pitched in to make it

a wonderful day of food and fellowship! To God be the Glory, great things He has done!
Our Key Verses
(Titus 2:3) The aged women likewise, that they be in behaviour as becometh holiness, not false accusers, not given to much wine, teachers of good things;
(Titus 2:4) That they may teach the young women to be sober, to love their husbands, to love their children,
(Titus 2:5) To be discreet, chaste, keepers at home, good, obedient to their own husbands, that the word of God be not blasphemed.



Upcoming Events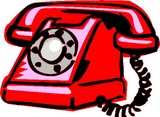 -----------------------------------------