~ Welcome to Our Website ~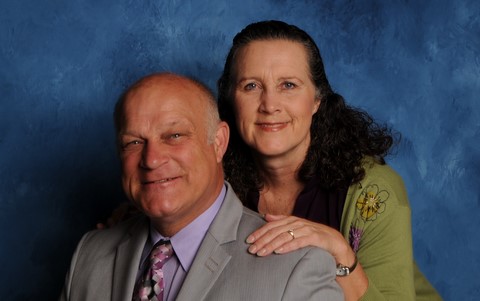 I want to welcome you to the website of Central Baptist Church in Pomona, California.
We are a family oriented church that's been around for over 50 years. We offer many ministries to serve you and help you be a part
of something.
Let me be the first to say "Welcome" and invite you to stop in sometime and see us! We love to see individuals and families get plugged into the Word of God and His church!
Hope to see you soon! -Pastor Tom Smith
Contact Us
Who We Are
Central Baptist Church is a church in the heart of Pomona seeking to minister to it's surrounding areas. We are an Independent, Fundamental, Bible-believing church that still believes in the power of Christ to change lives today. We have classes for all ages as well as nursery provided for each service.
Church Services are back!


Dear church members and visitors,
We are pleased to announce that our church services are now back in church! We would love to see you!
To comply with CDC guidelines, we ask that you observe these guidelines:
-

Currently, we will be having church services in the Main Church Building for our Sunday morning/evening services & in the Paul Carr Auditorium for our Wednesday night services.
- Upon entering the auditorium, your temperature will be checked and given hand sanitizer to use.
- Please sit with your family and keep 6 ft social distance from other people.
· Wear mask before, during, & after service.
· Refrain from hand shaking or hugging.
- If you'd like to visit with folks after the service, please do so outside and maintain 6 ft social distancing.
· Please use restroom before or after service (unless it is an emergency) so we can sanitize restroom after each use.

· Offering plate will not be passed. Please drop your offering in the offering box located on the back table.

- If you would like an email of the announcements and prayer list, please email the church office at

centralbaptistpomona@yahoo.com
New Worship Service Times:
Sunday Morning Bible Study Hour -

10 am PST
Sunday Morning Service -

11 am PST
Sunday Evening Service -

6 pm

PST
Wednesday Night Bible Study -

7 pm PST
Deaf interpreter available for all services
We understand that some folks may still be hesitant about joining our church services in person right now. We will continue to stream online on Facebook and Zoom.
Facebook information:
Zoom information:
Please call the church office to be added to the weekly group text/email notification with the zoom information.
If you want to watch the service live on "Zoom" you need to download the "Zoom" app from your play store or app store on your Android or Apple phone or PC/Mac computer.
After downloading, open the "Zoom" app, and it will ask if you want to join as a guest or create a username/sign in. You will be able to watch the whole stream as a guest if you prefer, just put your name in the box once it asks you. Once that's done, you will be prompted to input the meeting ID number that was texted/emailed to you. Enter that info, and you should connect to the live broadcast. When you've joined, please mute your microphone so their isn't too much feedback.
We look forward to worshipping the Lord together with you!
In Christ,
Pastor Tom Smith


Continue to pray for those affected and reach out to those in need in our church and communities. God is still in control, and He will guide us through this crisis.
2022
See the main page
for more information
Women's Outreach
Thurs. Aug 4th, 7pm
Evangelism Outreach
Sat., Aug. 6th, 11am
Promotion Sunday
Sun., August 21st
Memorial Service
Dave English
Sat. , Aug 20th 11am
Women's Outreach Outing
Enchanted Rose Tea Parlour
Sat., Sept. 10th @ 11am
Cost: $24
____________________________
ONGOING ACTIVITIES
Children and Youth Classes
Wednesday Nights @ 7pm


1st & 3rd Saturdays, 2pm
Rooted Youth Ministries
1st Thurs of month @ 7pm
February 3rd next meeting
Men's Visitation
Thursdays @ 4pm
AWANA Kids Bible Study
Wednesday nights, 6:45pm during school year