Upcoming Events
vacation bible school 5 day club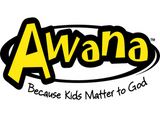 July 24-28, 6-8 pm
Child Evangelism Fellowship's 5-Day Club® is an exciting, fun-filled one and a half hour held each day for five consecutive days.
***Workers needed! (Youth/teens can sign up to help too!) See Merdis Hughes for more information. We will be having a workers' meeting on July 2, 9, & 16 after the evening service.***


Dynamic Bible lessons
Creative learning activities
Inspiring missionary stories
Meaningful songs
Scripture memorization
summer youth camp at ironwood christian camps

Our youth will be going to Ironwood for Youth Camp from July 17-22. Registration is due by June 11th! Please see Jacob Monroe for more information. If you would like to help sponsor a youth you can put your gift in the offering and mark it "Youth Camp"



Ongoing ministries throughout the year:
Rooted Youth Ministry~ CBC Teen Ministry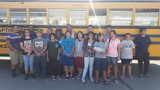 Our teens have special get-togethers all year round, as well as attend youth rallies and a week long teen camp during the summer!
Come check out what our teen ministry is all about!
Get Social with Us! Facebook: CBC Rooted Facebook Instagram: CBC Rooted Instagram
mondays 5:30-7pm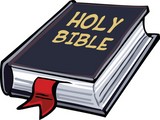 Tae Kwon Do Ministry
A free class taught by Luis Rodriguez, a 5th degree black belt in Chang Moo Kwan Tae Kwon Do. Come and learn respect, leadership, and self discipline. With an emphasis on Christian fellowship, we devote part of our practice time to prayer, and scripture reading from the Bible. Wear comfortable clothing for practice.
"I can do all things through Christ which strengtheneth me" - Philippians 4:13
Sunday Mornings ~ 9:45-10:30
Attention all College & Career people under the age of 30!
A new Sunday school class has started led by Luis Rodriguez, one of the deacons of our church. The topic covered is "Thinking Biblically" in today's society.
We meet in the conference room inside the Paul Carr Auditorium. Free coffee and fellowship before class starts!